YouTube videos vs self-hosted: Which one is better for you?
Originally posted on Liquid Light
By
Mike Street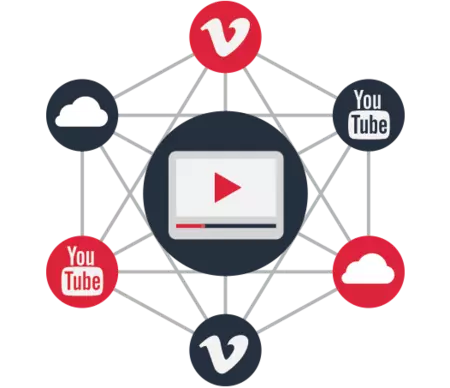 We are often asked whether videos for your website should be uploaded and hosted on your own website and server or if they should be uploaded to a social website such as YouTube, Vimeo or Facebook and then embedded. As with anything on the web, there isn't a straightforward answer - however we've tried to help by outlining the the advantages of each below.
Self-hosted
You own the data - The video is hosted on your site, therefore the video data is 100% yours. No one can get your video banned or reported. It's also harder for the average user to download your video.
More direct traffic - If someone wants to share the video, the only place it exists is on your site - this means all the traffic to watch the video will be directed to your site
Control over the design - If your video is self-hosted, it means you get 100% control over how the player looks. This means no third-party watermarks.
No distractions - It's all too easy to click through to a video on YouTube and, once that has finished, end up watching videos about a dog that can't catch food. If the video is on your own site, the user can't get distracted and can continue to consume your content.
No adverts - Video hosting websites are renowned for making the user wait for the content, but having it hosted yourself means people can dive straight in.
Third Party Hosting
No worrying about bandwidth usage - Every time someone watches a video, it uses up bandwidth which could be a problem if yours is limited.
Small file size - Video uploading and hosting tends to be all these services do so they are excellent at compressing the file to a much smaller size, making the page load lighter and quicker.
Device optimisation - Different devices and browsers require different file formats. Third party services are capable of converting and serving the file required.
Easy to use - Third party websites make uploading and embedding a video very easy, whereas self hosting requires some coding skills, or your CMS to allow you to upload your video directly.
Social traffic - As easy as it is for your user to get distracted after watching your video, the same can happen for others stumbling upon yours while searching for a competitor.
Simple player - Most third party vendors allow some customisation over their embedded players. This includes removing most branding and altering colours to match your website theme.
Annotations - It's quicker and easier to add annotations and comments to your videos on a dedicated platform, especially if it's an afterthought.
As you can see, there are many benefits to either solution and there isn't a magical answer as to where you host your video. Ultimately, it entirely depends on your situation and requirements. I hope this post has helped clarify which option is best for you.